SOUND
Untitled as Ms. Laker, 2006, 1'30″
The audio piece Untitled as Ms. Laker comprises sound material recorded at the integration classes for foreigners in Rotterdam. The method of recording what the students might say is one of the various educational ways employed for learning the Dutch language. This saying is actually instructed repeating of what the students hear from his/hers partner in dialogue that is a prerecorded machine voice. This piece deals with the performative contradiction of speech that is produced by and applied on a speaking body. But also with the processes and unstable nature of identification. A woman (student) utters sentences by which she learns how to introduce herself in the real (Dutch speaking) world, but we never hear her saying her name. Instead, a range of different male and female names are lined up. We hear her saying: Hi, my name is Peter de Boer. I am Anke de Graaf. My name is Mr. Kaalsbeek. I am… .
Round trip. Exercices de style, 2005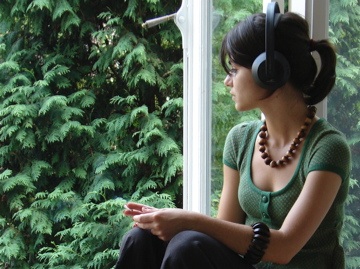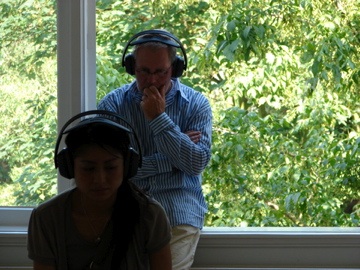 The sound piece "Round trip. Exercices de style" is a collection of reoccurring and collective dreams of immigrants, based on conducted interviews in 2004/5 . Regardless of their different origin and background, they all share the very same dream/nightmare. Within the dreams, the return to a home country or host country is impossible. A chain of inhibitions and inexplicable events follow the dreamers' physical actions and the dreamers hover and stay at non-place, such as airport, train station… Voice by Evelien van den Broek.